Your program for functional, sustainable mobility:
Unlock your body's potential with the Self-Care Mobility Program and feel like you're in your prime again.
Introducing a FRESH take on the way you train for Flexibility and Mobility. 
"From age 20 to 49, our flexibility declines by ~10% each decade."
- Andrew Huberman, PHD, Stanford University
From the Amazing People Who Have Joined Self-Care Mobility
↓
The truth is that
getting older has a sneaky way of catching us off guard.
We wake up one morning and without warning we're left dealing with a body that's slowly losing its ease of movement and energy.
If you're reading this, It looks like you're on the hunt to improve what your body can do, which is pretty awesome, because that's exactly what I'm all about!
I've got your back with online training programs designed for busy folks who feel like there's not enough hours in the day, especially, for something like stretching.
With my fresh approach, you'll be on your way to gaining the physical freedom and doing more of the activities you enjoy the most 🙌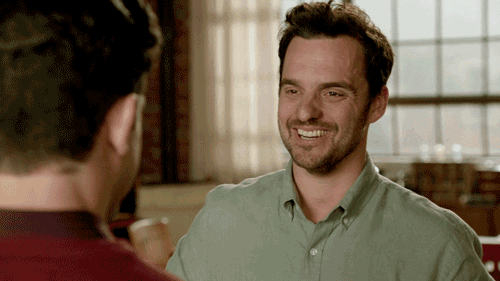 Hi, I'm
 

Joe Yoon 👋

You might recognize me as @joetherapy on social media, where I share quick and easy stretching & mobility tips.

I am a personal trainer and sports massage therapist.

I've helped millions of people online say goodbye to pain, boost their mobility, and get back to doing the things they love. 

My fresh approach has made a huge difference in the gym, daily life, and helped people unlock their potential to live life without limitations.

I've even had the honor of working with world-class athletes like Olympic gold medalists, world champions, NFL players, and many more, keeping their bodies in tip-top shape.

And the best part? I'm here to help you do the same!
So What is Self-Care Mobility?
Self-Care Mobility is this awesome program I've put together to help you unlock your body's true potential by improving flexibility, mobility, and your overall well-being.
This program is not just about chasing crazy levels of flexibility; instead, we're all about building functional mobility that'll make your day-to-day life so much better.
I've got a bunch of targeted exercises, stretches, and a touch of self-care practices lined up for you, so you can take charge of your physical health and really see a difference in your daily life.
I'm big on sustainable progress, which means we're aiming to ease any discomfort, reduce stiffness, and make sure you can tackle everyday activities with a smile on your face and a spring in your step.
"I have seen a

dramatic decrease in my lower back and hip pain

since doing these stretches. Honestly I just assumed I was stricken with osteoarthritis and my fate was sealed...l'm so thankful I did this because I know now how to help myself!"
____ CASSI S.
"I was amazed at how after one week of stretching,

I could actually touch my toes. (I think the last time I was able to do that was 3 decades ago!)

Stretching for me has always been an afterthought in my fitness routine but I now realize how the two are integrally related."
____ MELIZZA A.
"The program was a great motivator to move my body a little every day.

I was impressed that I saw results with minimal time commitment.

I'm much more cognizant of times when my body starts to stiffen up, and I now have the tools to counteract it!"
____ TRISH E.
Trying to decide if the
Self-Care Mobilit

y Program is for you?
✅
Who, specifically, is this course

for?

 

This program is specifically created for people who might be feeling like their bodies just aren't as they used to be. You know, that age when you start noticing a little stiffness creeping in and you're not moving quite as smoothly when doing everyday activities. The great news is that my program is designed to help you regain your mobility and keep your body feeling good, no matter your fitness level. So if you're looking for a "reset" on your body and keep enjoying life to the fullest, this program is for you!
❌
Who should NOT buy this course?
You know those crazy flexible moves, like splits or backbends, that you might see in advanced yoga classes? Yeah, they're pretty cool, but just a heads up, this program isn't all about that.
And hey, if you're on the lookout for some magic shortcuts or "hacks" to get flexible overnight, this might not be the best fit for you. I'm all about lasting, sustainable results and taking care of your overall well-being. So, no quick fixes here, just real progress!
🤔
Is this a Rehab Program?
If you're recovering from surgery or need a specific diagnosis, this isn't designed to be a replacement for professional medical advice.
But what it can do? It's all about teaching you how to move your body in the right way. So you can keep enjoying your favorite activities, not just now, but for a long time to come. We're all about promoting better function and more fun in your life!
Here's What I'm Going To Walk You Through Over The Next 30-Days
Showing you the Joetherapy Progression for Faster and Enhanced results.
4-Weeks of Follow-Along Mobility Routines
Quick and effective routines that I walk you through ste-by-step.
Teaching You the M.O.T.I.O.N Mindset
This is the key to better mobility and overall well-being over the long-run...not just right now.
Time-Efficient Routines That Fit Into Your Life.
We're all busy with other priorities in life like work, kids, and ll the other things life throws at us. This program caters to our lives and not the other way around.
More Testimonials: Hear From Our Happy Clients!
Jacqui Testimonial
"The older I get, the more I realize if you're not using all of your muscle groups you soon lose the flexibility and ability to use those muscles as well. Also, I'm a runner. It's useful for everybody. I can't see anybody not benefitting."
Olivia Testimonial
"10-15 mins a day of work and I've seen a significant improvement in my mobility. I'm pain-free from tight muscles. I move better and feel better which has led me to a better quality of life!".
Both routines are comprised of one weekly routine that will be repeated through the week, each routine lasting 9 minutes.
I wholeheartedly believe that a well-designed, comprehensive mobility program is the

best place to start

to achieve physical freedom, and overall well-being.
FREQUENTLY ASKED QUESTIONS
.
Who, specifically, is this course for?
Who should NOT buy this course?
Is it possible to see improvements in just 30 days?
Can this program help alleviate my pain?
Is this program suitable for beginners?
Is the program safe for those with back or hip injuries?
Can I benefit from the program if I'm not very flexible?
Are there any special props or equipment required for the program?
How long is the program accessible?
What can I expect after the initial 30 days?
Does this program primarily involve yoga?